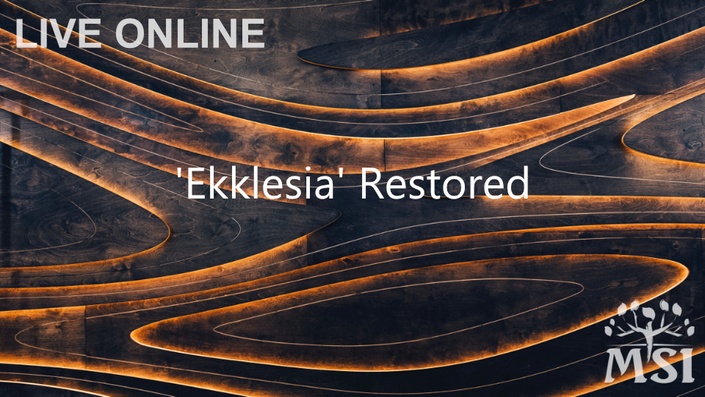 Was There a 1st Century Church? 'Ekklesia' Restored
CLOSED COURSE
GOING LIVE ONLINE 02/17 & 02/24 2021

Was There a First Century Church? 'Ekklesia Restored' is a LIVE ONLINE Term 3 2021 MINI COURSE held virtually on Zoom on Two Consecutive Wednesdays February 17 & 24 from 7:00–9:30pm EST.

Course Description
Ready for something bigger, richer, and fuller than today's concept of 'church'? Prepare yourself for profound insight into the Biblical origin and meaning of 'ekklesia' that will change your thinking, speaking, being, behaving, doing, and living! Get ready to be restored to the reality of what it means to BE the community of Messiah followers.

Find out what its relationship is to 'Israel' and the 1st century 'synagogue'. Come see the Scriptures' own portrayal of the stunning beauty of the ekklesia of Jews as Jews together with God's wondrously diverse people groups from every nation! Discover what its Jewish heritage and essence means for Gentile Messiah followers. See how Gentiles become part of the 'ekklesia' of Israel without becoming part of the ethnic nation of Israel. Learn about Paul's rule for all the 'ekklesiai' when it comes to Jewish and Gentile identities in Messiah as expressed in 1 Corinthians 7. Moreover, come be restored to the historical and social reality of the olive tree metaphor of Romans 11!

MSI LIVE ONLINE

This MSI LIVE ONLINE course meets LIVE via Zoom on 02/17 and 02/24, but the LIVE ONLINE sessions for this course will be recorded and available to revisit whenever you desire. The videos will be uploaded as soon as possible after the LIVE ONLINE session here in the course page. We encourage you to follow the schedule closely and plan ahead to be with us for these LIVE courses so you can get the most out of lifelong learning with MSI.
Once you enroll in the course you will have access to the class session pages and Zoom videoconferencing link for each week's session by going to 'My Courses', selecting this course, and reviewing the materials in the curriculum.
GOING LIVE ONLINE February 17 & 24

Your Instructor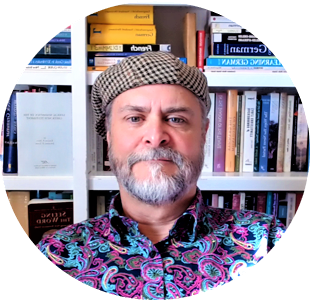 Henri's primary interests include the Biblical languages (specializing in Biblical Greek); the reciprocal relationship between the Tanakh and the New Covenant Scriptures; the study of the New Covenant Scriptures from the 'Within Judaism Perspective'; the Way of the LORD as a Biblical worldview and way of life; the origin, meaning, and instantiation of ekklēsia; the Jewish-Graeco-Roman milieu of the New Covenant Scriptures; 2nd Temple Jewish Literature, especially the 'Pseudepigrapha'; the full Good News; the kingship/kingdom of God; the letters of Paul; ancient rhetoric; hermeneutics; paradigms; and conceptual metaphor. He is a member of the SBL and the SPOSTST, and has served as an Adjunct Instructor of Biblical Greek and/or NT at the seminaries of Ashland and Capital University. Henri currently serves as the Academic Dean and Executive Director of MSI, as well as the Education Coordinator of Beth Messiah Congregation.
This course is closed for enrollment.