Feb 3, Feb 10, Feb 17, Feb 24, Mar 2, Mar 16
Hitler's Rise to Power: How Did It Happen? is an ONGROUND ONLY Term 3 Session 2 (8:30–9:45pm) course held at the Messianic Studies Institute (4950 Morse Road, Columbus, Ohio 43230) starting on 2/3/2020.
Course Description:
The Hitler regime that ruled Germany from January 30, 1933, and later much of Europe, perpetrated unspeakable crimes including the Holocaust. Yet what the Nazis planned to do domestically and internationally once in power was NOT a secret then, so it is important to understand how such an evil regime came to power. This course will begin by analyzing whether it was an inevitable development given German history and especially Germany's post-World War I troubles. It will continue by analyzing whether it was the "triumph of the will" of Hitler and his followers as proclaimed by Nazi propagandists, or a democratic choice by fearful and distressed voters. The course will then further analyze whether it was an accident or a mishap as many Germans claimed after the war. Most important, the course will determine whether Hitler's rise to power was something more complicated and sinister. We will discover that what actually happened in Germany between the world wars offers valuable historical insights of enduring relevance.
Course Dates:
Feb 3, Feb 10, Feb 17, Feb 24, Mar 2, Mar 16
Your Instructor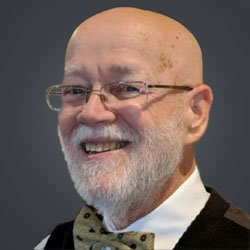 Dr. Ben Scott Trotter taught history for twenty-four years at Bexley High School, where his courses included Advanced Placement European History, World History, World Religions, and a Holocaust Seminar. He served nine years as an adjunct professor in Humanities at Columbus State Community College teaching ancient to modern European History. He also taught at The Ohio State University as a lecturer for courses including Germany in the Nineteenth Century and a senior seminar on the Wars of the French Revolution and Napoleon.
Course Contents
Onground Course
Available in days
days after you enroll