Hebrew V is an ONGROUND ONLY Session 2 (8:30–9:45pm) course held at the Messianic Studies Institute (4950 Morse Road, Columbus, Ohio 43230) Monday nights starting 9/11/2017.
The completion of the introduction to Biblical Hebrew I–IV, the non-active voice verb stems: Hof'al, Pu'al, Nif'al, and Hitpa'el; Geminate verb roots; the energic nun; & numbers from eleven and up.
Course Dates:
Sep 11, Sep 18, Sep 25, Oct 2, Oct 9, Oct 16, Oct 23, Oct 30
2017-2018 ONGROUND Course Brochure

Your Instructor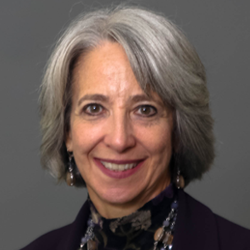 Marcy has had a lifelong passion for Jewish worship and liturgy, and the Hebrew language that supports them, having been raised in Judaism. She has taught Hebrew for MSI since its inception, and has previously taught Hebrew for MJTI. She is MSI's main instructor on the Jewish Holidays. Marcy is a past Managing Editor of Kesher: A Journal of Messianic Judaism, and a former Treasurer of the Association of Messianic Believers. She also serves Chevra, a Messianic Jewish humanitarian aid organization. Marcy is the Liturgist for Beth Messiah Congregation, where she also trains Bar and Bat Mitzvah students.
This course is not open for enrollment.