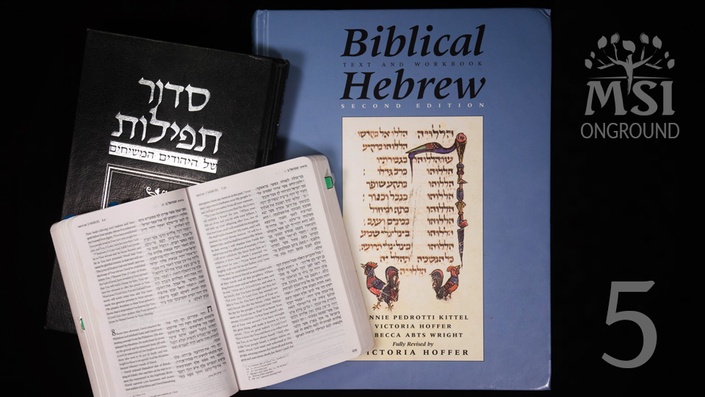 Hebrew 5
CLOSED COURSE
Nov 25, Dec 2, Dec 9, Dec 16, Jan 6, Jan 13
Hebrew 5 is an ONGROUND ONLY Term 2 Session 2 (8:30–9:45pm) course held at the Messianic Studies Institute (4950 Morse Road, Columbus, Ohio 43230) starting on 11/25/2019.
Course Description:
Building on Hebrew 4, we will focus on the Hif'il verb stem. In addition, we will consider the Pi'el Participle, temporal prepositions on Infinitives, and briefly look at two passive voice verb Stems. This course will cover Lessons 26–27, 36–38, and 40–42 from our textbook.
Prerequisite:
Hebrew 4

Required Textbook:

The textbook for our entire series is Bonnie Pedrotti Kittel, Victoria Hoffer, & Rebecca Abts Wright, Biblical Hebrew Text and Workbook, Second Edition, Fully Revised by Victoria Hoffer (New Haven: Yale University Press, 2004). ISBN: 9780300098624.
Course Dates:
Sep 11, Sep 18, Sep 25, Oct 2, Oct 9, Oct 16, Oct 23, Oct 30
Your Instructor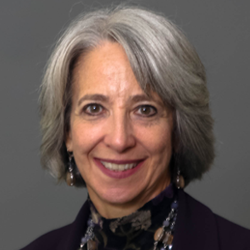 Marcy has had a lifelong passion for Jewish worship and liturgy, and the Hebrew language that supports them, having been raised in Judaism. She has taught Hebrew for MSI since its inception, and has previously taught Hebrew for MJTI. She is MSI's main instructor on the Jewish Holidays. Marcy is a past Managing Editor of Kesher: A Journal of Messianic Judaism, and a former Treasurer of the Association of Messianic Believers. She also serves Chevra, a Messianic Jewish humanitarian aid organization. Marcy is the Liturgist for Beth Messiah Congregation, where she also trains Bar and Bat Mitzvah students.
This course is closed for enrollment.