YOUR CENTER FOR LIFELONG LEARNING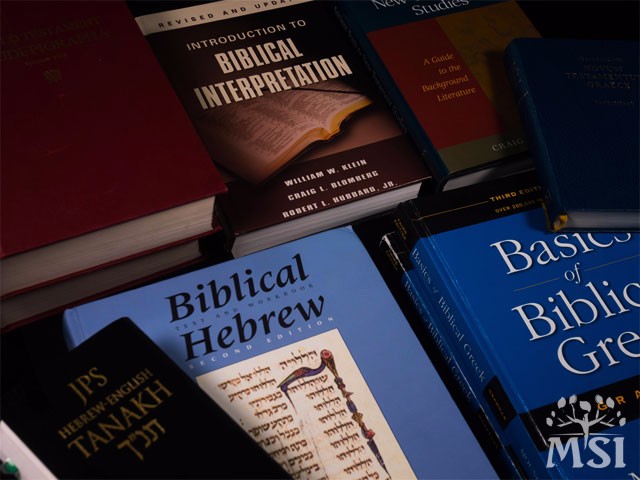 Established in 1994, the Messianic Studies Institute (MSI) is a unique institute for lifelong learning that empowers you to be transformed by the Jewish heritage and essence of the faith. MSI's dynamic curriculum unlocks the Biblical languages, Scripture in its continuity from Genesis to Revelation, and the Messianic Jewish worldview important to understanding and knowing Yeshua (Jesus) the Messiah.
What does this transformation look like?
An integrated faith—living according to the pattern of Yeshua in daily life

An indebtedness to and relationship with the Jewish people now that positively impacts the so-called "Jewish-Christian" divide

An identity and living that "makes flesh" the words "Magnified and sanctified may God's great Name be throughout the world which He has created according to His will. May He establish His kingdom in our lifetime, and during our days, and within the life of the entire house of Israel, speedily and soon; and say, Amen." —Kaddish, traditional Jewish prayer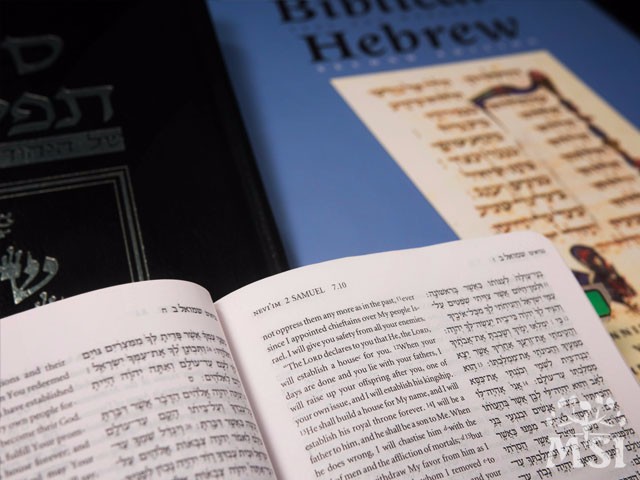 MSI is the educational branch of Beth Messiah Congregation in Columbus, OH (bethmessiah.org)
---
How MSI Works
MSI features ONGROUND and ONLINE courses, with the hub being this website where you may access and manage your syllabi, course workbooks, handouts, reviews, and more. MSI encourages you to make a commitment to its certificate programs in order to gain the maximum benefit from its rich curriculum, though you may take any course without this commitment. There are no prerequisites for any MSI course except in the sequential Biblical language courses.

When is ONGROUND MSI?

Full Courses: Six Mondays per term: 1.25 hours per class session
| | |
| --- | --- |
| Session 1 | 7:00–8:15PM |
| Session 2 | 8:30–9:45PM |
Mini Courses: Two consecutive Wednesdays or Saturdays as noted 7:00–9:30PM
What is the cost of MSI?

MSI specializes in making scholarship understandable at an affordable cost. The cost for all ONGROUND and all ONLINE courses, whether FULL or MINI, is provided in the course descriptions.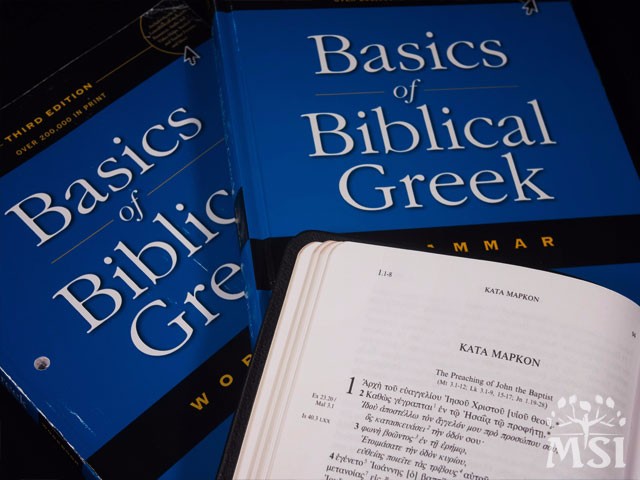 ---
Certificate Programs
Basic Certificate

A 12–course program which introduces the learner to the Jewish heritage and essence of the Messianic way of life, focused on both the Scriptures and how God has always worked in and through the Jewish people (especially Messiah Yeshua) on behalf of all peoples
| | |
| --- | --- |
| 1 | Hebrew 1 |
| 2 | Hebrew 2 |
| 3 | Greek 1 |
| 4 | Greek 2 |
| 5 | Jewish Essence of the Faith |
| 6 | Jewish History |
| 7 | Jewish Holidays |
| 8 | Messianic Promise |
| 9 | Messianic Apologetics |
| 10 | Book of Galatians |
| 11 | Elective |
| 12 | Visiting Scholar Symposium |
---
Advanced Certificate
All courses required for the Basic Certificate plus a 12–course program that focuses on a more profound understanding of the Scriptures
| | |
| --- | --- |
| 1 | Hebrew 3 or Greek 3 |
| 2 | Hebrew 4 or Greek 4 |
| 3 | Torah: Genesis to Deuteronomy |
| 4 | Prophets 1: Joshua to 2 Kings |
| 5 | Prophets 2: Isaiah to Malachi |
| 6 | Writings: Psalms to Chronicles |
| 7 | Book of Romans |
| 8 | Other Bible Book |
| 9 | Keys to Bible Study 1 (Hermeneutics) |
| 10 | Elective |
| 11 | Elective |
| 12 | Visiting Scholar Symposium |